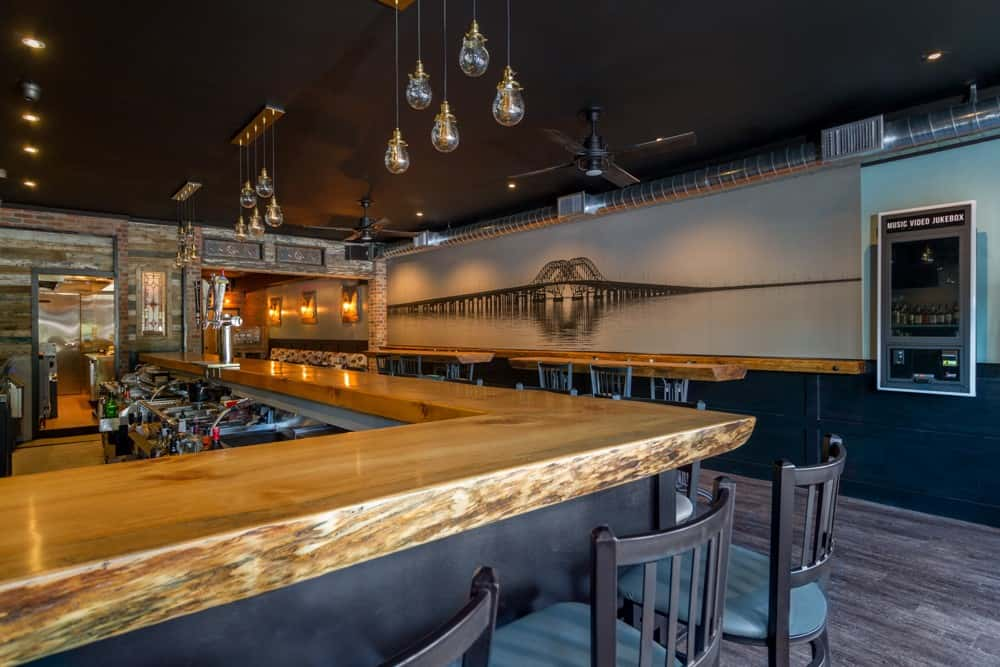 About Us
Tucked away in the hamlet of East Islip...
Drift Inn provides a lively atmosphere, great food, cold beers, and your favorite cocktails. Long Island natives Shauna and Deb Finlay, along with James Abbate and Ireland transplant (but now a true Long Islander) Gerry Finlay have built a place where locals and non-locals alike can come raise a glass or two. Chef James Abbate grew up in East Islip and has combined his any years of culinary experience with his passion for the ocean to answer the need for a neighborhood bar on the South Shore.
From the exposed brick to the reclaimed pine bar, as well as the carefully canted artwork that hangs on the walls, Shauna overlooked nothing in providing the casual yet unique atmosphere that is found at the Drift Inn. For our beer enthusiasts, be on the lookout for the local breweries we partner with. Our aim is to bring great food and drinks to good people. Come join us in drifting the night away.